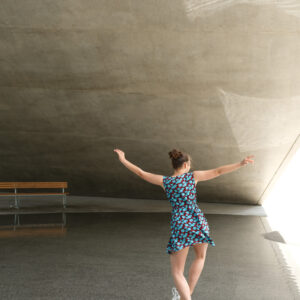 WORKSHOP – CONTEMPORARY – FÜR TEENS AB 14 JAHREN
Samstag, 15. Februar 2020 von 13.00-15.00 Uhr, mit Enrico Paglialunga/Berlin
WORKSHOP – DECODING MOTION – FÜR TEENS AB 14 JAHREN
Sonntag, 15. März 2020 von 10.00-16.30 Uhr, mit Iftach Verdi/Israel
Gäste sind herzlich willkommen!
Alle Interessierten bitten wir, sich unter teens@offdance.ch anzumelden.
Enrico Paglialunga
Beschreibung
Das Training fokussiert die Bodenarbeit und kombiniert Improvisations-«tasks» mit choreographischen Bewegungssequenzen. Am Ende des Workshops sind verschiedene Energie-Impulse und Dynamiken mit den Bewegungssequenzen verbunden worden, welche einen Tanz entstehen lassen.
Level: mind. 1 Jahr Contemporary Training.
CV
Enrico Paglialunga lebt in Berlin, wo er auch regulär an der Tanzfabrik Berlin unterrichtet. Als Gastlehrer leitet Enrico das Profitraining in Leipzig LOFFT Theater, am Theater Pforzheim u.v.m. Er tanzte und choreographierte in ganz Europa und den USA. Er ist Mitgründer des Projekts «InCapsula art scenario».
Iftach Vardi
Beschreibung
Decoding Motion project is taught all around the world. The training is designed to fit all levels from beginners to advanced practitioners. We will present the concepts of space, time and energy in relation to movement and learn how they can be used in order to develop a more aware and intelli- gent expression of the body.
CV
Iftach Vardi, born in Israel and based in Europe, is a martial artist and dancer. His profound background in martial arts of over 20 years of ex- perience and his research in contemporary dance, dance acrobatics and performance art, have allowed him to create his own unique movement training – decoding motion.
Für Teens gelten die 

reduzierten

 Preise
Der Workshop ist für Schülerinnen des OFF DANCE «Education Program» inbegriffen.
| | | | |
| --- | --- | --- | --- |
| Workshop | Contemporary | Enrico Paglialunga | |
| Samstag | 15.02.2020 | 2 Stunden | CHF 40.00 |
| | | | |
| | | | |
| Workshop | Decoding Motion | Iftach Vardi | |
| Sonntag | 15.03.2020 | 6 Stunden | CHF 65.00 |
| | | | |
| | | | |